Discover more from AI@UIUC Newsletter
The Best Place for Organization Updates
Over 1,000 subscribers
🎁 ICML 2023 Recap
🎶 you not rrrh rot dot n dot n dot per rot dot n not n dot per 🎶
Hey everyone! ICML is over and we had an unbelievable time. It was such a joy to be surrounded by the brightest minds in machine learning.
Before we dive in, I would like to thank our sponsors for allowing us the privilege to fly out to Honolulu and present our work. We could not have done this without each and every one of them. Thank you to:
NSF, NCSA, Amazon, Microsoft, POSTECH, ICML, and Cohere
Now onto the fun stuff. First of all, some PICTURES!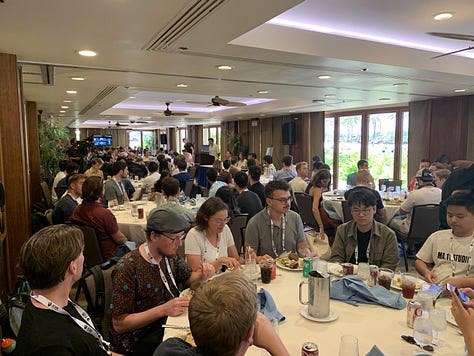 And some more!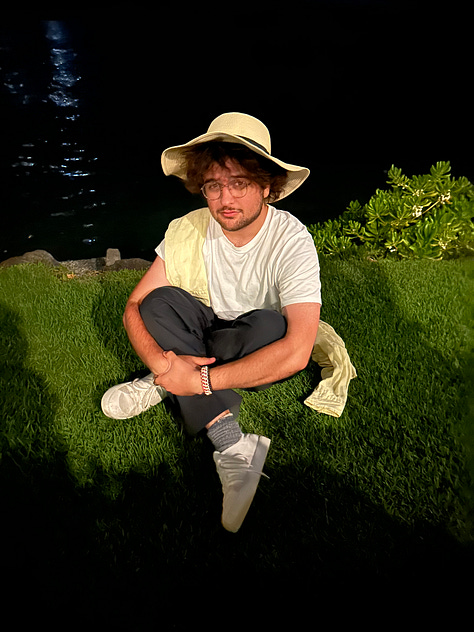 Some highlights:
Discussing superalignment and mechanistic interpretability with Jan Leike and Leo Gao from OpenAI

Meeting Jason Wei, Tri Dao, and many more at the Greylock/Bane/CRV Happy Hour

Meeting Petar Veličković (Staff Research Scientist @ Google DeepMind) and talking graph-theoretic interpretations of transformers

Presenting our work to Peter Kairouz (Sr. Research Scientist @ Google Research) and other Research/Engineering leads at Meta, Apple, and Google.

Chatting with industry professionals from Jump Trading, Jane Street, Citadel, Microsoft, Apple, MosaicML, Lightning AI, Lambda, and more

Playing beach volleyball with Google DeepMind

Making new friends at MIT, Stanford, Cambridge, Imperial College London, Princeton, Oxford, ETH Zurich, CMU, and many many more

Attending the Valence Labs lunch party launch and exploring the applications of ML in drug discovery

And of course, spending hours listening to presentations and attending poster sessions of the most cutting-edge research in the field of artificial intelligence
Thank you Peter Kairouz, Bo Li, and all the other organizers for an amazing workshop, and Thank you, once again, to Chulin Xie and Wenxuan Bao for overlooking this project.

Miscellaneous things of note (from/happened at the event):
Rishub Tamirisa received the FL-ICML Early Career Scholarship

We received the Cohere For AI Research Grant

We were the only undergraduates presenting at the workshop 💪
Stay tuned for more to come about Fall 2023 applications and organization updates. We are just getting started.
---
Local Artist Spotlight of the Day (XOALN) @XOALN_Original
[if you are a local artist in the urbana-champaign region and want to be featured on a future post, please reach out to: team@uiuc.ai]
Thanks for reading AI @ UIUC Newsletter! Subscribe for free to receive new posts and support our work.